India's One And Only Natural Health Food Restaurant

ENERGY HOME
Our natural health food restaurant is unique in its type. We are proud to say that we are pioneers in this field. This is the only restaurant where we serve everything raw i.e., without boiling except the herbal beverages (herbal coffee).

We serve Break fast like herbal idlies, vegetable dosa, millet uppuma, vegetable kichadi, raw vadai and hot herbal coffee that ranges nearly 250 varieties. As Lunch we serve Mini meals and special meals which includes varieties rices, vegetable salad, juice and few side dishes nearly 200 varieties. And as Dinner we also serve noodles, sevai, adai, vadai, uppuma, bread uppuma, dosa, idly nearly 250 varieties. And as all time favourite varieties of juices like disease cure juices, vegetable juices, fruit juices, flower juices, juices from sprouted dals, dry fruits and nuts nearly 200 varieties. Energy homes special juices also occupy a special place. Rejuvenating salads attract our foreign customers. Vegetable spring roll is their favorite food. Natural desserts are mouth watering dishes.

We use sprouted red rice flakes, sprouted dals (lentils), honey, organic jaggery, hand pounded sesame oil, rock salt, fresh coconut along with fresh fruits, vegetables, greens and herbals.

The juices are prepared very fresh only after taking the order. We use fresh coconut milk in preparing the juices. We don't use white sugar, ice cubes and essence items.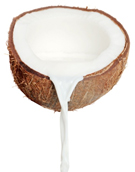 We follow the concept "FOOD THY MEDICINE". People come to our restaurant with some health issues and we suggest and serve them the food that cures their ailment. For example: People suffering from peptic ulcer are served with ulcer cure juice, which is the combination of green herbs and coconut milk.
We have so far introduced more than 1000 varieties of raw foods and the research is still continued.

The food items that diminish our energy level are not at all used in our restaurant like white sugar, sea salt, cows' milk and milk products like ghee, butter, cheese, unpolished cereals and pulses, refined foods, red chilli, refined oil, masala items and preservatives.

Consuming these 'Natural food' items continuously for three months helps one to remove all wastages from one's body and in turn cures disease and enhances immune power.

Our Energy Home, Natural Health Food Restaurant beacons you to enrich your valuable health. Visit us and relish the food we serve you.